[Drawl] "Friends, let me introduce myself. Paulie's the name. Turned 58 on Wednesday 7/26. [Await audience's 'Happy birthday'] That's more than ½ a-100. I'm an actor with a story to tell ya. It all started 21 years earlier, on 7/26/95, when I got myself a present: A pet for my kids. A green iguana. Species Iguana iguana…I guess."
 Little fellar name-a Garfield. Put'm in a 10 gallon tank with a wire lid on the parlor floor.
 'Week later it "vanished in the air." Week after that I decided to replace'm. Went to work that day. A Wednesday. 8/9/95. "The day…the Jerry…DIED".
 Had no idea about the impending "disturbance in The Force." Left work when I felt it, but the kids come first so I went to  
 in Simsbury CT & got me a new baby green iguana. Female. Pig-Pig's'r name. This big with tail 
. [Gravelly] "'Look Paulie, there are some rules that you've got to follow.', Steve Emmons says. '1st of all, give her lotsa light. She needs hot light. Too little heat & light will kill her.
 2nd: Give'r plenta water to drink.
 But the most important rule, the rule you can never forget: She's a vegetarian so never feed'r meat, especially after midnight. It'll make her mean!'
 So I bring Pig-Pig home & put'r in the tank. It cheers the kids up some. They were upset cuz they knew Ah'd be depressed cuz The Captain abanded the Trips.
 Refused to listen to music. Watched CNN. Listened to some drones talk about Jerry's Gremlins. The fellers stopped over & we bought a couple mushroom pizzas & drank beer for Jer.
 When they left, I gave Pig-Pig some water & tamaters.
 Feel asleep onda sofer. Woke up in the middle of the night. Light was still on. Food was gone. Still had some crickets left from when I bought Garfield so I figured, whaduz Steve know anyhow? Sounds like he swallered a rasp. Threw one in, turned off the light & went to bed.
 Next day I got up & Garfield was staring at the tank wantin' to get in. Emaciated. Looked like shit took a shit on'm! Cricket was gone! Cindy says, "'Did you feed her after midnight?' 'I gave'r a cricket.'" Garfield died that night. We celebrated Pig-Pig's birthday On 8/9/16.
 She died about double the normal in-house lifespan. on "Well, that's the story. So if your iguana disappears for a week, before you go buy another one, turn on all the lights, check all the closets & cupboards, look under all the beds, 'cause you never can tell: It just might be in your house. OR…maybe they multiply if you feed 'em crickets after midnight!"
[Normal voice] Gremlins, right? I'm supposed to talk to you guys about
 Joe Dante's Gremlins: A Christmas horror comedy released in the summer. It's told retrospectively ala film noir by Rand Peltzer (Hoyt Axton)
 who goes to Chinatown looking for a unique Christmas present for his son Billy (Zach Galligan)
 & buys him a Mogwai (Cantonese for Gremlin) for $200 from a merchant's grandson (John Louie) behind his odd Grandfather's back (Keye Luke),
who doesn't think Rand will follow the rules of the Mogwai: Keep him out of the light, away from water & never feed him after midnight. Billy loves his new pet Gizmo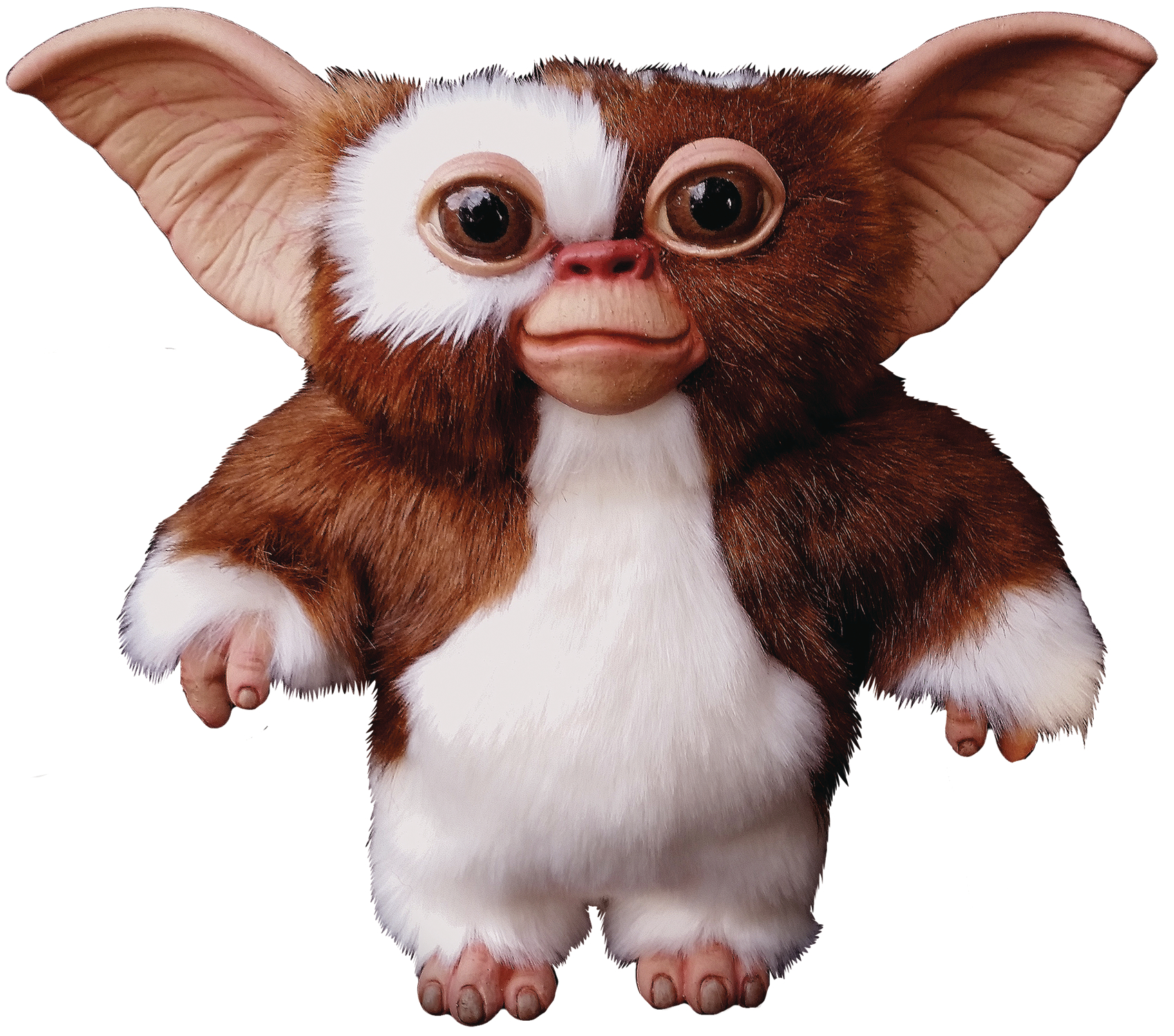 (voiced by
 Howie Mandel) & so does his squeeze Kate (Phoebe Cates).
Gremlins won 5 Saturn Awards including Best Supporting Actress (Polly Holliday as the Scrooge-like Mrs. Deagle).
 Released as PG, the mild violence in it & its exactly one month predecessor,  Steven Spielberg's 
Indiana Jones and the Temple of Doom 
, are credited with the Motion Picture Association of America's (MPAA) creation of the PG-13 rating. The MPAA felt the violence on Steven's Indiana Jones and the Temple of Doom (released on 5/8/84) and Gremlins (released on 6/8/84), on which he was an EP (Executive Producer) and Presenter, was too extreme for PG but didn't warrant an R. Spielberg is 1 of 3 Gremlins' EP's. The EP provides and/or secures a film's financing, initiates its development & hires the Producers, who in turn hire & manage the Director & budget. [Drawl] Seems like ev'ry Hollywood project these days includes Spielberg as a Director, Producer or EP. He's Director on The Post, to be released on 12/22/17, and 3 more active or announced movies; Producer or EP on 2 announced TV series, a mini-series & 13 announced or active features. Now for a late birthday present to m'self…I'm giving y'all identical summer Halloween presents…of My Blog of Steven Spielberg presents…Joe Dante's Gremlins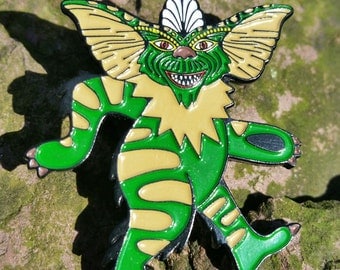 .